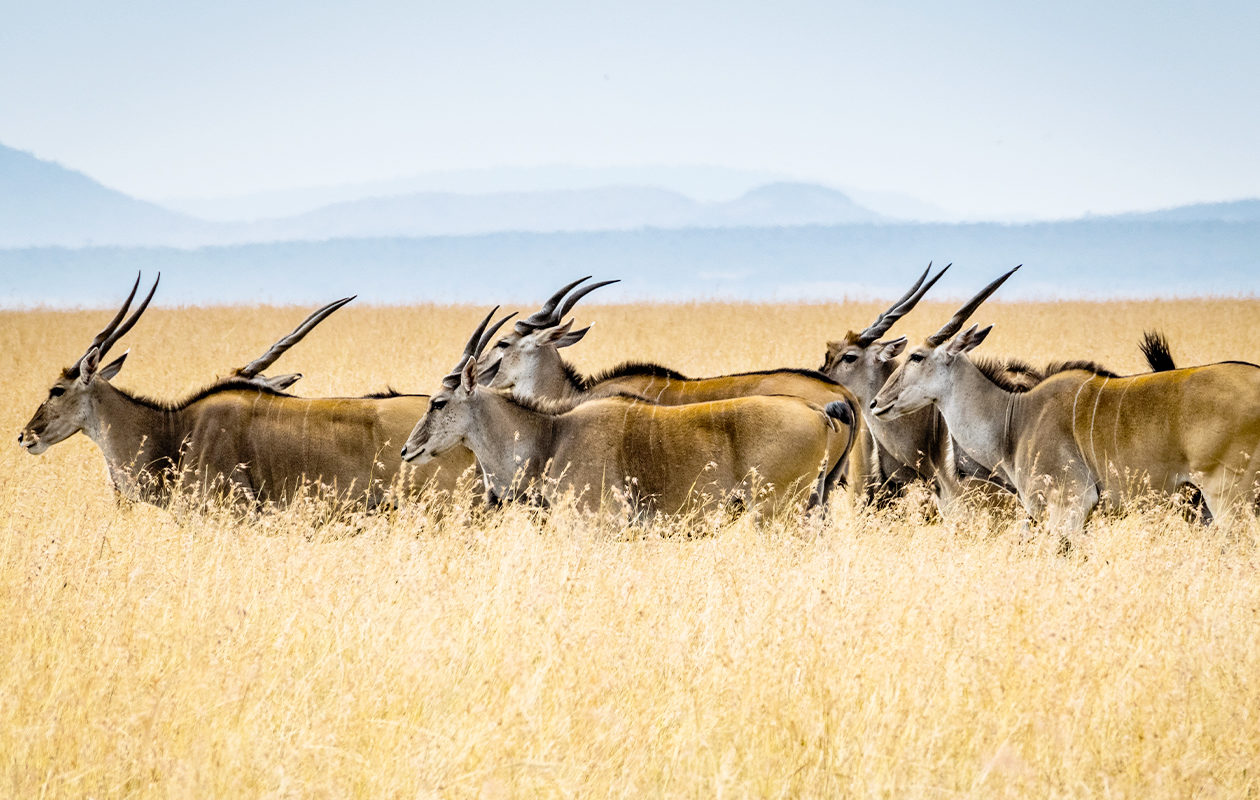 During your seaside holidays in Watamu, it's also possbile to plan one day or more of Safari excursion at Tsavo East National Park.
The Park is home to most of the larger mammals, vast herds of dust –red elephant, Rhino, buffalo, lion, leopard, pods of hippo,crocodile, waterbucks, Lesser Kudu, Gerenuk and Hirola.
You can plan from Watamu a daily Safari Excursion or a 2 days Safari, including one night at Kudu Safari Camp.
Tsavo East is a natural area with dry, thorny plains and marshy ponds near the river. In the park you can spot the "Big Five" (lions, elephants, leopards, rhinos and buffaloes) and other animals, different species of shrew and an infinite variety of birds. You can admire the Lugard falls, a series of rapids on the Galana river with its giant crocodiles. The Yatta plateau, separated by the longest lava distance in the world and by the Aruba dams which attract a large number of different animals. Finally, the park also stands out for the famous Bird Watching with its over 500 species of birds.
For information or reservation of excursions during your holiday at Kobe Suite Resort, please contact: info@kobesuiteresort.com
For stays in the Savvanah at Tsavo East National Park you suggest to stay at Kudu Safari Camp, a luxury tended camp on the banks of Galana River.