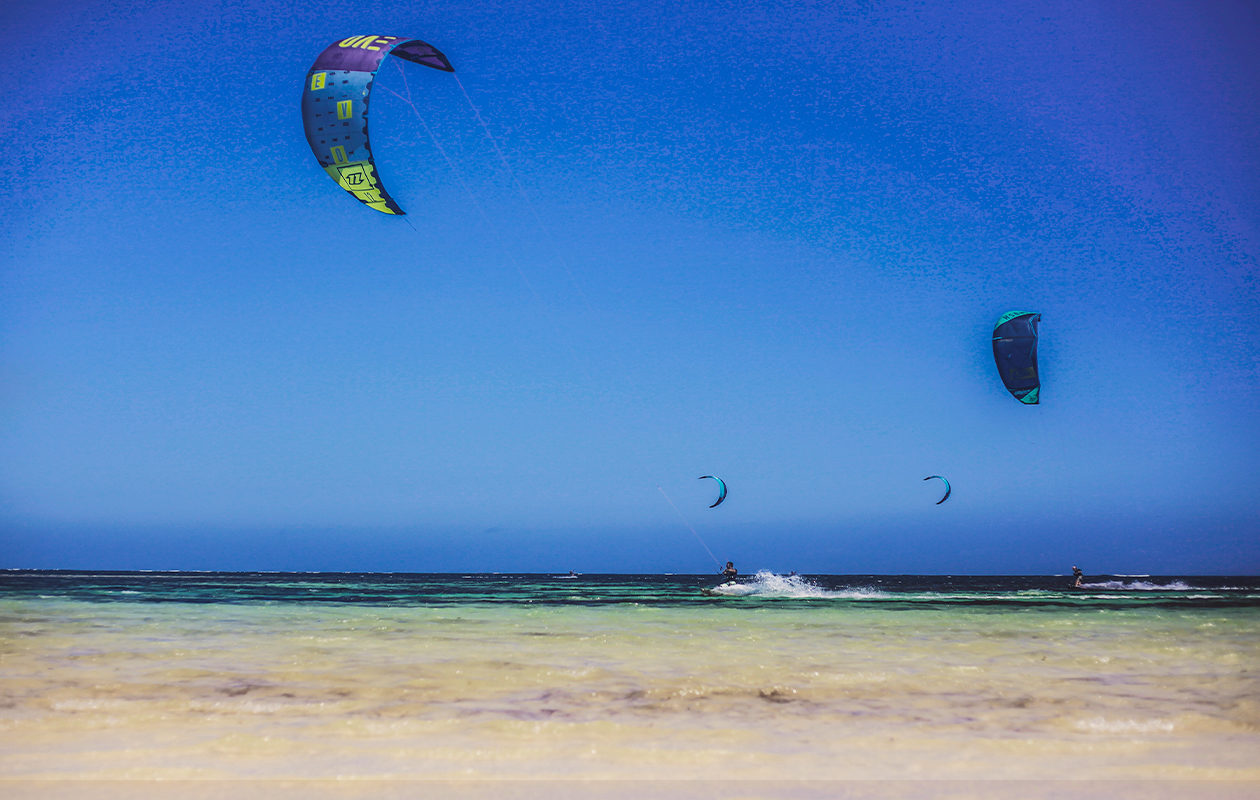 In partnership with the Tribe Water Sports Kenya, which is located a few meters from the hotel, Kobe Suite Resort offers its guests the opportunity to practice kite surfing, for beginners and experts, during their holidays in Watamu. Watamu is a popular destination for athletes and fans of this water sport and every year Watamu hosts kitesurf athletes and kitesurf camps, dedicated to all travellers loving this sport.
Tribe Water Sports School
Tribe Watersports is an award winning Kitesurfing, Wing Winging, Stand Up Paddleboarding and Wakeboarding and Water-skiing school in Watamu, Kenya. Affiliated with the IKO and BKSA and with over 20 years experience, you can expect instruction from the world's best coaches. We pride ourselves in providing fun, safe and productive learning.
We Offer a special package for Kitesurf passionate:
7 days stay in Standard Suite for 2 persons sharing suite
Breakfast Included for 2 persons sharing suite
Daily Kite Surf Lessons with Tribe Water Sports School (beginners / advanced)
For information or reservation please contact: info@kobesuiteresort.com